Revaleiland 442 + PP
1014 ZG Amsterdam
Uitgelichte kenmerken
200 m²

wonen

4

slaapkamers
Omschrijving
Revaleiland 442 + PP, 1014ZG Amsterdam.

Apartment
Wonderfully light, single-level penthouse with approx. 200 m² of living space, renovated to an extremely high standard (April 2021). The apartment is reached by lift and has a view of the water and a huge sunny terrace adjoining the living room. The epitome of new high-end living in Amsterdam!

As well as having all the benefits of a new build, this apartment stands out for its exceptional standard of finishing (thanks to collaboration with Framework Studio (AD100)). Both the architecture and the fixtures and fittings have been styled to perfection with an eye for finesse and detail. At the same time, this top-floor apartment has a practical layout, runs on electricity (no gas), and has all the mod cons you could possibly want or need (including excellent insulation and ventilation, under-floor heating and cooling, advanced domotics and security, a storeroom, and two parking spaces in the basement). The huge, sunny rooftop terrace adjoining the living room measures 20 m2 and is recessed to provide optimum privacy. The second outdoor area is north-west-facing, next to the kitchen, and looks out onto the water and Pontsteiger. This penthouse is totally and blatantly unique. It feels stylish and luxurious, while also being practical and cosy. The spacious design and wealth of daylight throughout the property create the ultimate feeling of relaxation and comfort.

The apartment is on the fourth (top) floor, practically on the water, in a central location in the middle of the child-friendly Houthavens neighbourhood.

Layout
The lift arrives on the fourth floor. Front door, hall, separate guest toilet, spacious built-in cloakroom with fitted cupboards and rails. Large, wide living room with lots of windows, access to the terrace, and a natural walk-through to the kitchen/diner. The light and airy living room has a calm atmosphere, and the custom-made sofa, beautiful drapes, and walnut TV unit all blend together to create a cosy, friendly room.

The kitchen is the real nerve centre of this property. It has a large cooking island and an eye-catching design. A pantry adjoining the kitchen has fitted cupboards and a wine climate cabinet and can be closed off from the kitchen. The kitchen itself is spectacular, with the most advanced fitted appliances cleverly merging with a beautiful design featuring sandblasted travertine stone and oak.

As the apartment is over 15 metres wide, it receives a wealth of daylight from two sides. The brilliantly integrated studio/office has a bronze-coloured partitioning wall made of two layers of mat glass, which creates different colours corresponding with changes in the daylight. The studio/office is almost soundproof and has lovely custom-made walnut wall units covering the entire length and height of the wall.

The uniquely designed wooden pivoting doors separating the rooms from each other can be used to create more privacy or more connection, depending on the occasion. The wide hall takes you to the technical area (district heating and domotics) and a spacious laundry room. On the opposite side, two (childrens') bedrooms with fitted cupboards (Van Venrooij interior designers) are next to each other. One of these bedrooms has a bay window with a window seat looking out onto the canal. The hall leads to a separate toilet, and the bedrooms have their own bathroom (featuring a Ceppo marble walk-in shower and washbasin). The main bedroom has a large private bathroom, fitted wardrobes, and a made-to measure bed and headboard. The luxury bathroom has a toilet, sizeable walk-in shower (also Ceppo marble), double washbasins, and a large stand-alone bath.

The rooftop terrace can be reached from the main bedroom and from the studio/office and has electric shades for hot or sunny days. All of the windows in the kitchen, living room, studio/office, and main bedroom also have sunscreens for privacy and shelter from the sun.

Smart micro cement floors with under-floor heating and cooling have been laid throughout the apartment. Everything is new and fully insulated, nothing has been left to chance. There is an external storeroom measuring 9 m2 in the basement, and a two parking spaces for an electric car. The building also provides two secure, covered bicycle parks (including charging stations for e-bikes).

Location and accessibility
The penthouse is in the popular, new, child-friendly Houthavens neighbourhood, just a stone's throw away from the centre of Amsterdam. Houthavens already feels like a village in the middle of a city, with the peace and calm of the River IJ to the north offering residents a quiet oasis in the midst of vibrant Amsterdam. It's a special place, with the iconic Pontsteiger as a welcoming beacon, right next to the lively Jordaan and Spaarndammerbuurt neighbourhoods, and close to the Centrum district. This neighbourhood is a fantastic 'extension' to the city. It features sustainability, attractive high and low-rise architecture, and water as the typical Amsterdam element. There are plenty of cafés and restaurants within walking distance. The huge jetty close by is popular in the summer, a great place for swimming, SUP boarding, and sailing boats. A two-minute bicycle ride takes you to the shops in Spaarndammerstraat, Westerpark, and the Pontsteiger, where you can take the ferry to the trendy North side of the River IJ. Amsterdam Central Station is just 10 minutes by bicycle, and you can be on the A10 ring road in just a few minutes by car.

Deposit
Three times the rental month.

Availability
Available flexible

Lease agreement
Standard ROZ model

Sustainability
Revaleiland is all about sustainability. The property follows the 'Trias Energetica' energy strategy; a promising combination of energy-saving sustainability measures, which start with a well-insulated building shell, and include renewable energy via the district heating grid (fewer carbon emissions) and on-site energy generation via solar panels on the roof of the complex.

Details
- Single-level penthouse with approx. 200 m² of living space and a lift
- Building, fixtures and fittings designed by an architect in collaboration with Framework Studio | Amsterdam;
- Finished to an exceptionally high standard, both aesthetically and technically.
- Highly sustainable apartment with energy label A
- Three good-sized double bedrooms, studio/office, and two high-end bathrooms
- Two outdoor areas
- Including two parking spaces (including two charging stations) in the basement
- Complies with so-called 'Sustainable building' regulations thanks to the use of HR++ glass, cavity wall, floor, and roof insulation, and low-energy installations

Disclaimer
The information contained in this submission has been carefully composed. We do not however accept liability for any incomplete, inaccurate or otherwise misleading information or the consequences thereof. All specified measurements and surface areas are indicative. The buyer is obliged to conduct an investigation of all matters relating to the property that they deem important. For this property, the realtor shall advise the seller. We strongly advise you to hire a professional NVM-certified realtor to assist you in the purchasing process. Any specific wishes or needs with regard to the property should be communicated to the purchasing realtor and, if required, the renter may have an independent investigation conducted. Should you choose not to hire an expert representative, then, in accordance with the applicable laws, you will be deemed competent to understand all matters important during the purchasing process.
Kenmerken
Overdracht
€ 8.500 per maand (geen servicekosten)

Waarborgsom

€ 30.000 eenmalig

Oorspronkelijke huurprijs

€ 12.500 per maand (geen servicekosten)

Huurovereenkomst

Tijdelijke verhuur

Aangeboden sinds

Status

Beschikbaar

Aanvaarding

In overleg
Bouw
Soort appartement

Penthouse (appartement)

Soort bouw

Bestaande bouw

Bouwjaar

2020

Specifiek

Gemeubileerd en gestoffeerd

Soort dak

Plat dak
Oppervlakten en inhoud
Gebruiksoppervlakten

Wonen

200 m²

Gebouwgebonden buitenruimte

28 m²

Externe bergruimte

35 m²

Inhoud

676 m³
Indeling
Aantal kamers

5 kamers (4 slaapkamers)

Aantal badkamers

2 badkamers en 1 apart toilet

Badkamervoorzieningen

Ligbad en toilet

Aantal woonlagen

1 woonlaag

Gelegen op

4e woonlaag

Voorzieningen

Alarminstallatie, buitenzonwering, domotica, glasvezelkabel, lift, mechanische ventilatie, TV kabel, zonnecollectoren en zonnepanelen
Energie
Energielabel

Isolatie

Dakisolatie, dubbel glas, muurisolatie en vloerisolatie

Verwarming

Stadsverwarming

Warm water

Stadsverwarming
Buitenruimte
Ligging

Aan rustige weg, aan water, in centrum, in woonwijk en open ligging

Tuin

Zonneterras

Zonneterras

20 m² (2,8 meter diep en 7 meter breed)

Ligging tuin

Gelegen op het zuidwesten

Balkon/dakterras

Dakterras aanwezig en balkon aanwezig
Bergruimte
Schuur/berging

Inpandig

Voorzieningen

Elektra
Garage
Soort garage

Inpandig en parkeerkelder

Capaciteit

1 auto

Voorzieningen

Elektrische deur en elektra
Parkeergelegenheid
Soort parkeergelegenheid

Parkeergarage
VvE checklist
Inschrijving KvK

Ja

Jaarlijkse vergadering

Ja

Periodieke bijdrage

Nee

Reservefonds aanwezig

Ja

Onderhoudsplan

Ja

Opstalverzekering

Ja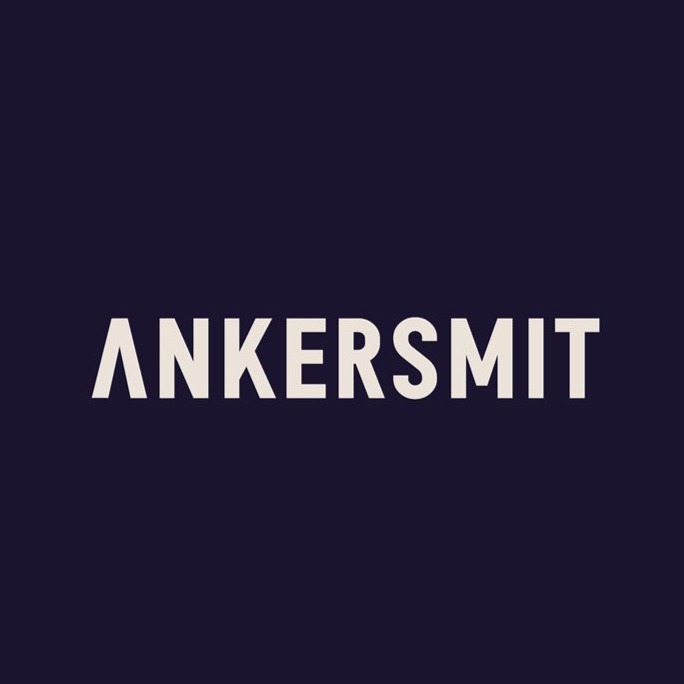 Telefonisch bereikbaar tot 18:00
Kaart
Kadastrale grens
Bebouwing
Reistijd
Zie hoelang je onderweg bent vanaf dit huis naar bijvoorbeeld je werk of familie.