Description
Droomt u van vrijstaand wonen buitenaf? Op deze prachtige locatie, met schitterend uitzicht over de landerijen, bieden wij een tweetal "ruimte voor ruimte" kavels aan.
De kavels van circa 2.465 m² en 2.535 m² groot en zijn gesitueerd in de landelijke én rustige woonstraat "Oudlandweg".
Heerlijk en rustig wonen maar toch op korte afstand van alle dorpsvoorzieningen en de uitvalswegen naar o.a. Breda, Rotterdam en Roosendaal.
Meer info over de bebouwingsmogelijkheden, ''ruimte voor ruimte'', de situering, bestemmingsplan etc. leest u verder in deze brochure.

BOUWREGELS

Kavelindeling
• Hoofdbebouwing is evenwijdig aan de straat georiënteerd;
• Voorgevel van de hoofdbebouwing van kavel 1 ligt minimaal 10 meter, en van kavel 2 15 meter uit de
as van de weg.
• Bebouwing (hoofd- en bijgebouwen) staan ten minste 2 meter uit de zijdelingse perceelsgrens;
• Voor perceel 1 geldt dat bebouwing (hoofd- en bijgebouwen) ten minste 5m worden gebouwd uit de
perceelsgrens van Oudlandweg 19);
• Één woning wordt met de langgevel op de straat gepositioneerd, één woning wordt haaks op de straat
gepositioneerd;
• Elk woonperceel voorziet in ten minste 3 parkeerplaatsen voor privé gebruik;

Hoofdbebouwing
• De hoofdbebouwing krijgt een eenvoudig volume met een zadeldak die bij voorkeur een die aan één zijde
oversteekt, zodat een open overdekte buitenruimte ontstaat;
• Verhouding korte en lange gevel bedraagt circa 1:2 en de hoofdvorm dient herkenbaar te blijven;
• Inhoud hoofdbebouwing bedraagt maximaal 1.000 m3;
• Maximale goot- en bouwhoogte 4,5 en 10 meter;
• Dakhelling bedraagt min. 30 en max. 50 graden;

Bijgebouwen
• Maximale oppervlakte bijgebouwen 150 m²;
• Mits vrijstaand, ligt het bijgebouw 90° gedraaid t.o.v. het hoofdgebouw;
• Vrijstaande bijgebouwen staan achter de achterste gevel van het hoofdgebouw (op maximaal 20 meter van de hoofdbebouwing);
• Het bijgebouw is voorzien van een kap;
• Maximale goot- en bouwhoogte 3 en 5,5 meter;
• Dakhelling bedraagt min. 30 en max. 50 graden.

"Ruimte voor Ruimte'' regeling
Deze regeling heeft het doel dat de ruimtelijke kwaliteit verbeterd wordt door in ruil voor de sloop van de
agrarische bedrijfsgebouwen, de bouw van de woning op passende locaties toe te staan in afwijking van de regel dat géén burgerwoningen mogen worden toegevoegd aan het buitengebied. In het kader van deze ''Ruimte voor Ruimte'' regeling kunnen op deze locatie twee vrijstaande woonhuizen met bijgebouw(en) gerealiseerd worden.

Verkoopvoorwaarden
De aangeboden kavels zijn momenteel nog agrarisch bestemd. De eigenaren hebben bij de Gemeente
Halderberge een principeverzoek ingediend om de bouw van een tweetal Ruimte voor Ruimte woningen op deze locatie mogelijk te maken. De Gemeente Halderberge heeft hierop positief gereageerd.
Als koper koopt u een kavel en gaat u samen met de koper van het andere kavel deze ontwikkelen tot woning-bouwlocatie. Hieronder wordt onder andere verstaan het daadwerkelijk doorlopen van de procedure en aanschaf van een bouwtitel. De genoemde koopsom betreft een all-in prijs waarin onder andere de kosten voor de
bovengenoemde procedure, de benodigde onderzoeken en bouwtitel zijn verwerkt.
Bij interesse zal onze makelaar u graag geheel informeren over hoe u op deze kavel uw droomhuis kunt bouwen. Wat de voorwaarden zijn, hoe de procedure zal verlopen en wat uw risico's zijn.

Vraagprijs per bouwkavel:
Kavel 1: 2.465 m² a € 355.000,= vrij op naam.
Kavel 2; 2.535 m² a € 360.000,= vrij op naam.

De vraagprijs is exclusief:
- bijkomende kosten t.b.v. een omgevingsvergunning (bouwvergunning)
- aanleg en aansluitingskosten (nuts)voorzieningen

KADASTRALE GEGEVENS
Gemeente: Oudenbosch
Sectie: E
Perceel: 702 en 703

Beeldkwaliteitsaspecten
Voor de architectuur van de nieuwe woningen dient aansluiting gezocht te worden bij de omgeving. De kleuren en materialen dienen te bestaan uit traditioneel materialen en geen afwijkende kleuren.
Features
Transfer of ownership
Asking price

€ 355,000 vrij op naam

Listed since

6+ months

Status

Sold under reservation

Acceptance

Available in consultation
Construction
Type of property

Building plot
Layout
Plot size

2,465 m²
Cadastral data
OUDENBOSCH E 703

Area

2.465 m²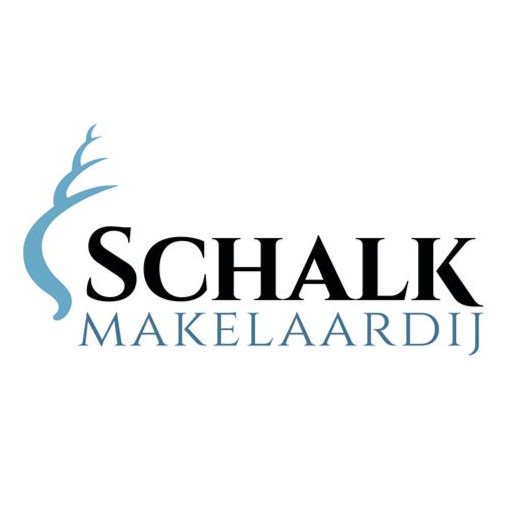 Available by phone until 17:30
Map
Cadastral boundaries
Buildings
Travel time
See how long it takes you to travel from this house to for example your work or family.