Hightlighted features
152 m²

living area

1

bedroom
Description
*** For English, please see below ***

Bijzonder, ruim, licht en prachtig appartement op de bovenste etages van een uniek complex met een oppervlakte van ca. 152 m2. Het appartement biedt een mooi uitzicht over de stad, gelegen op de Noordelijke IJ-oever in de recent ontwikkelde en trendy buurt Buiksloterham, waar wonen en werken naast elkaar plaatsvinden.

Dit in 2020 opgeleverde appartement beschikt over Energielabel A, waanzinnige woonkamer/open keuken, parkeergelegenheid, drie badkamers en drie buitenruimtes van bijna 60 m2!

De woning is hoogwaardig afgewerkt, laat zich karakteriseren door de hoge plafonds en grote raamkozijnen.

De VvE bestaat uit negen appartementen en voorziet in een gemeenschappelijke binnentuin, bedrijfsruimte die namens de VvE verhuurd wordt. De VvE is bijzonder actief, solvabel en beschikt over zonnepanelen.

De vraagprijs is inclusief één parkeerplaats, eventueel is een tweede naastgelegen parkeerplaats afzonderlijk te koop.

BUIKSLOTERHAM
De buurt maakt deel uit van de Noordelijke IJ-oever en is een stadswijk die zich kenmerkt door de unieke combinatie van industrieel erfgoed en moderne architectuur gelegen tussen het Eye en NDSM-terrein. De buurt is volop in ontwikkeling. Wonen en werken vinden naast elkaar plaats. De ligging is centraal in de stad, aan de zonnige zijde van het IJ.

Op loop-, fietsafstand van het appartement kunt u terecht bij meerdere winkelpleinen voor o.a. een bibliotheek, verse bakker, slager, groentewinkel, drogist en supermarkten, zoals de Jumbo Foodmarkt en Landmarkt. In de nabijheid vindt u een breed scala aan leuke horecagelegenheden en kunt u o.a. terecht bij Pllek (het grootste 'groene' restaurant van Amsterdam), Hangar of bij het Eye Filmmuseum dat aan de waterkant de aandacht op zich vestigt.

Aan de NDSM-werf zijn kunstenaarscollectieven en hippe barretjes gevestigd, en in de enorme IJ-Hallen vinden regelmatig vlooienmarkten plaats met o.a. vintage kleding en antiek. In het nabijgelegen kunstcentrum Tolhuistuin zijn onafhankelijke theater- en muziekoptredens te zien, en vanaf A'DAM Lookout heeft u een fantastisch uitzicht in alle richtingen.

In de directe omgeving zijn diverse goede basis- en middelbare scholen gelegen. Voor de sportliefhebbers zijn er diverse sportparken in de buurt te vinden.

BEREIKBAARHEID
Het appartement is goed bereikbaar met het OV. De aanwezigheid van de Noord-Zuidlijn (station Noorderpark 8 minuten fietsen) maakt het mogelijk om binnen enkele minuten het centrum van Amsterdam te bereiken. Fietst u naar station Buiksloterweg dan vaart u met de veerboot binnen 10 minuten naar Amsterdam Centraal Station. De Ring A10 is gemakkelijk bereikbaar via de S117.

INDELING
Begane grond: Via de nette gemeenschappelijke entree, bereikbaar via de voorzijde en achterzijde vanuit de parkeergarage. Bellentableau en brievenbus, eigen bergruimte van ca. 16 kubieke meter.

2e etage: U komt binnen in de lichte en ruime werkkamer die door haar grote raampartijen wordt voorzien van veel natuurlijk licht. Er zijn 2 voordeuren die de mogelijkheid bieden om het appartement desgewenst op te splitsen. De ruimte aan de voorzijde bieden diverse mogelijkheden, voor het maken van 2 slaapkamers, werkruimte of zitgedeelte.

Tevens is de slaapkamer met de afmetingen van ca. 6.33m x 4.28 m gelegen op deze verdieping. De slaapkamer is voorzien van twee brede, plafondhoge (vaste) hoogwaardige inbouwkasten, een buitenruimte (van ca. 14m2) die toegankelijk is door de glazen schuifpui en een badkamer en-suite met dubbele inloopdouche en natuurstenen wastafel(meubel), met vaste plafondhoge spiegel en kastruimte.

In het midden is nog een extra luxueuze badkamer gelegen (voorzien van een inloopdouche, toilet en wastafel met spiegel) en een garderobe. Verder op deze verdieping een hal, welke eenvoudig is om te bouwen tot berging of wasruimte gezien de wasmachineaansluiting.

Via de brede en gestoffeerde trap is de derde verdieping te bereiken.

3e etage: De enorm lichte woonkamer met luxueuze open keuken heeft een bijzondere lichttoetreding en uitzicht aan beiden zijden van de ruimte. De bijzondere en hoge glazen schuifkozijnen -tot bijna aan het plafond- bieden een bijzondere belevenis van het licht, naast het fantastische uitzicht en de 2 terrassen direct aan de woonruimte. Vanuit de woonruimte voelt het alsof de wereld aan je voeten ligt. Het uitzicht aan de oostzijde biedt naast fraaie gebouwen aan de overzijde en water ook kenmerkende hoogbouw van de Noordzijde van het IJ. De westkant biedt thans zicht over IJ en de typerende Pontsteiger en de Houthavens.

Er zijn twee terrassen met een gezamenlijke oppervlakte van ca. 45m², deze bieden de mogelijkheid om vrijwel de gehele dag in de zon te verblijven.

De moderne en complete open keuken met kookeiland, is uitgevoerd in chocolade bruine kasten, natuurstenen aanrechtblad en voorzien van kookeiland met zitbar, inductie kookplaat met intern afzuigsysteem, wijnkoelkast, Quooker, koelkast, vriezer, stoomoven en oven/magnetron.

De woonkamer heeft een prettige oppervlakte en door het unieke hoge plafond voelt de ruimte nog ruimtelijker aan. In het midden is een extra badkamer met toilet en douche gesitueerd en een extra bergruimte.

Vanwege de hoge plafonds boven de trap, is er een mogelijkheid om een vide te creëren van ca. 4.8m², die ideaal kan zijn als thuiswerkplek, logeerkamer of thuisbioscoop.

Alle drie de badkamers zijn voorzien van inbouw sanitair van het merk Hotbath. De gehele woning is voorzien van een nette houten vloer, gestucte wanden, plafonds en is hoogwaardig & kwalitatief afgewerkt met oog voor detail.

KERNGEGEVENS WONING
Oppervlakte: 152 m2
Aantal kamers: 3, waarvan 1 slaapkamer
Buitenruimte: 59 m2
Separate berging met entresol: 4 m2 en 4.26m hoog
Energielabel: A
Isolatie: Geheel voorzien van isolatie
Bouwjaar: 2020
Verwarming: vloerverwarming

KADASTRALE GEGEVENS
Gemeente: Amsterdam
Sectie + nummer: K 11040, A5
Erfpacht: Voortdurend recht, aanvraag overstap tijdig aangevraagd.
Canon: jaarlijks € 2.449,- voor het appartement en € 32,- voor de parkeerplaats
Algemene Bepalingen Gemeente Amsterdam: 2000

VvE
Aantal leden: 9
Professioneel beheer Falcon Amsterdam
Servicekosten: € 225,16 per maand
MJOP aanwezig
Kamer van Koophandel nummer: 34366966

OVERIG
Notaris : ring Amsterdam
Oplevering in overleg
Eventueel is er -naast de andere parkeerplaats- een tweede parkeerplaats te koop voor €40.000,- k.k.
VvE heeft opdracht gegeven voor nieuw automatisch hekwerk voor entree garage

Deze informatie is door ons met de nodige zorgvuldigheid samengesteld. Onzerzijds wordt echter geen enkele aansprakelijkheid aanvaard voor enige onvolledigheid, onjuistheid of anderszins, dan wel de gevolgen daarvan. Alle opgegeven maten en oppervlakten zijn indicatief. Koper heeft zijn eigen onderzoek plicht naar alle zaken die voor hem of haar van belang zijn. Met betrekking tot deze woning is de makelaar adviseur van verkoper. Wij adviseren u een deskundige (NVM-)makelaar in te schakelen die u begeleidt bij het aankoopproces. Indien u specifieke wensen heeft omtrent de woning, adviseren wij u deze tijdig kenbaar te maken aan uw aankopend makelaar en hiernaar zelfstandig onderzoek te (laten) doen. Indien u geen deskundige vertegenwoordiger inschakelt, acht u zich volgens de wet deskundige genoeg om alle zaken die van belang zijn te kunnen overzien. Van toepassing zijn de NVM voorwaarden.

-------------------------------------

Unique, spacious, bright and beautiful apartment on the top floors of a unique complex with an area of approximately 152 m2. The apartment offers a beautiful view over the city, located on the northern bank of the IJ in the recently developed and trendy neighborhood Buiksloterham, where living and working take place next to each other.

This apartment, completed in 2020, has Energy label A, an amazing living room/open kitchen, parking, three bathrooms and three outdoor areas of almost 60 m2!

The house has a high-quality finish, is characterized by the high ceilings and large window frames.

The HoA consists of nine apartments and provides a communal courtyard garden, business space that is rented out on behalf of the HoA. The HoA is very active, solvent and has solar panels.

The asking price includes one parking space, a second adjacent parking space may be sold separately.

BUIKSLOTERHAM
The neighborhood is part of the Northern IJ bank and is a city district that is characterized by the unique combination of industrial heritage and modern architecture located between the Eye and NDSM site. The neighborhood is in full development. Living and working take place side by side. The location is centrally located in the city, on the sunny side of Het IJ.

Within walking and cycling distance of the apartment you can visit several shopping squares for a library, fresh bakery, butcher, greengrocer, drugstore and supermarkets, such as the Jumbo Foodmarkt and Landmarkt. In the vicinity you will find a wide range of nice restaurants and you can visit Pllek (the largest 'green' restaurant in Amsterdam), Hangar or the Eye Film Museum that draws attention to itself on the waterfront.

Artists' collectives and trendy bars are located at the NDSM werf, and flea markets are regularly held in the enormous IJ-Hallen with, among other things, vintage clothing and antiques. The nearby Tolhuistuin arts center hosts independent theater and music performances, and A'DAM Lookout offers fantastic views in all directions.

Several good primary and secondary schools are located in the immediate vicinity. For sports enthusiasts, there are several sports parks in the area.

ACCESSIBILITY
The apartment is easily accessible by public transport. The presence of the North-South line (station Noorderpark 8 minutes by bike) makes it possible to reach the center of Amsterdam within a few minutes. If you cycle to Buiksloterweg station, you will take the ferry to Amsterdam Central Station within 10 minutes. The Ring A10 is easily accessible via the S117.

LAYOUT
Ground floor: Via the neat communal entrance, accessible from the front and rear from the parking garage. Call tableau and letterbox, own storage space of approx. 16 cubic meters.

2nd floor: You enter the bright and spacious office, which is provided with a lot of natural light through its large windows. There are 2 front doors that offer the possibility to divide the apartment if desired. The space at the front offers various options, for making 2 bedrooms, workspace or sitting area.

The bedroom with the dimensions of approx. 6.33m x 4.28 m is also located on this floor. The bedroom has two wide, ceiling-high (fixed) high-quality fitted wardrobes, an outdoor area (of approx. 14 m2) that is accessible through the glass sliding door and an en-suite bathroom with bath, double walk-in shower and natural stone washbasin (furniture), with fixed ceiling-high mirror and cupboard space.

In the middle is an extra luxurious bathroom (with a walk-in shower, toilet and sink with mirror) and a wardrobe. Also, on this floor is a hall, which can easily be converted into a storage room or laundry room given the washing machine connection.

The third floor can be reached via the wide and upholstered staircase.

3rd floor: The extremely bright living room with luxurious open kitchen has a special light entry and a view on both sides of the room. The special and high glass sliding frames - almost to the ceiling - offer a special experience of light, in addition to the fantastic view and the 2 terraces directly on the living room. From the living area it feels like the world is at your feet. In addition to beautiful buildings on the other side and water, the view on the east side also offers characteristic high-rise buildings on the north side of the IJ. The west side now offers a view over IJ and the typical Pontsteiger and the Houthavens.

There are two terraces with a combined area of approximately 45m², which offer the possibility to spend almost the entire day in the sun.

The modern and complete open kitchen with cooking island, is made of chocolate brown cabinets, natural stone counter top and equipped with cooking island with sitting bar, induction hob with internal extraction system, wine fridge, Quooker, fridge, freezer, steam oven and oven/microwave.

The living room has a pleasant surface and the unique high ceiling makes the room feel even more spacious. In the middle is an extra bathroom with toilet and shower and an extra storage space.

Due to the high ceilings above the stairs, there is a possibility to create a loft of approx. 4.8m², which can be ideal as a home office, guest room or home cinema.

All three bathrooms are equipped with built-in sanitary ware from the brand Hotbath. The entire house has a neat wooden floor, plastered walls, ceilings and is high-quality finished with an eye for detail.

KEY DETAILS
Surface: 152 m2
Number of rooms: 3, of which 1 bedroom
Outdoor space: 59 m2
Separate storage room with mezzanine: 4 m2, 4.26 m height
Energy label: A
Insulation: Fully insulated
Year of construction: 2020
Heating: underfloor heating

CADASTRAL DATA
Municipality of Amsterdam
Section + Number: K 11040, A5
Leasehold: Permanent right, transfer application requested in time.
Canon: annual € 2.449,- for the apartment and € 32,- for the parking spot
General Provisions Municipality of Amsterdam: 2000

HoA
Number of members: 9
Professional management Falcon Amsterdam
Service costs: € 225.16 per month
Maintenanceplan present
Chamber of Commerce number: 34366966

OTHER
Notary: Amsterdam ring
Delivery in consultation
Optionally a second parking space is for sale for €40.000,- k.k. besides the other parking spot.
HoA has commissioned new automatic fencing for the garage entrance

This information has been compiled by us with the necessary care. On our part, however, no liability is accepted for any incompleteness, inaccuracy or otherwise, or the consequences thereof. All specified sizes and surfaces are indicative. Buyer has his own duty to investigate all matters that are important to him or her. The estate agent is an advisor to the seller regarding this property. We advise you to hire an expert (NVM) broker who will guide you through the purchasing process. If you have specific wishes regarding the house, we advise you to make this known to your purchasing broker in good time and to have them investigated independently. If you do not engage an expert representative, you consider yourself to be expert enough by law to be able to oversee all matters of interest. The NVM conditions apply.
Features
Transfer of ownership
Asking price

€ 1,235,000 kosten koper

Asking price per m²

€ 8,125

The asking price per m² (€ 1,235,000) is calculated by dividing the asking price of the home by the living area (152 m²). Plot size and outbuildings aren't taken into account into this calculation.

More information

Listed since

2 months

Status

Available

Acceptance

Available in consultation

VVE (Owners Association) contribution

€ 225.16 per month
Construction
Type apartment

Upstairs apartment (double upstairs apartment)

Building type

Resale property

Year of construction

2020

Quality marks

KIWA veilig wonen keurmerk and woningborg garantiecertificaat
Surface areas and volume
Areas

Living area

152 m²

Exterior space attached to the building

59 m²

External storage space

4 m²

Volume in cubic meters

498 m³
Layout
Number of rooms

3 rooms (1 bedroom)

Number of bath rooms

3 bathrooms

Bathroom facilities

Bath, 3 showers and 3 toilets

Number of stories

2 stories

Located at

2nd floor
Energy
Energy label

Insulation

Energy efficient window and completely insulated

Heating

District heating

Hot water

District heating
Cadastral data
AMSTERDAM K 11040

Ownership situation

Municipal long-term lease (end date of long-term lease: 15-09-2068)

Fees

€ 2.449 per year
Exterior space
Location

In residential district

Balcony/roof garden

Roof terrace present
Storage space
Shed / storage

Storage box
Garage
Type of garage

Parking place
Parking
Type of parking facilities

Paid parking and parking on gated property
VVE (Owners Association) checklist
Registration with KvK

Yes

Annual meeting

Yes

Periodic contribution

Yes (€ 225.16 per month)

Reserve fund present

Yes

Maintenance plan

Yes

Building insurance

Yes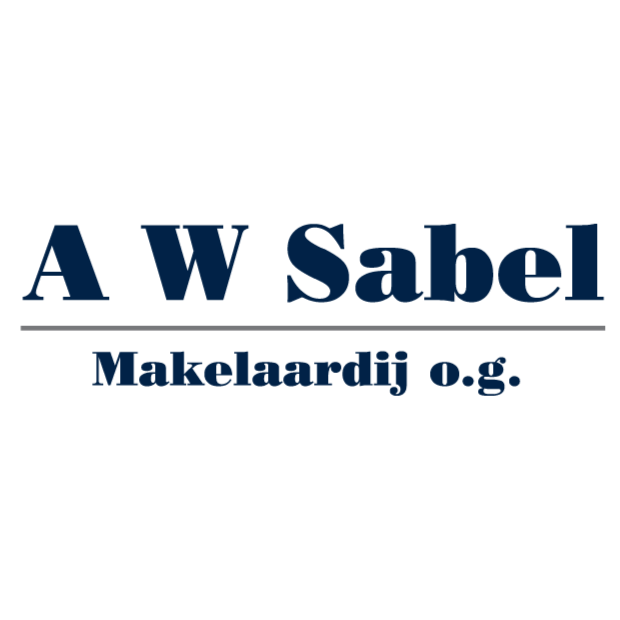 Available today from 8:30
Available today from 8:30
Map
Cadastral boundaries
Buildings
Travel time
See how long it takes you to travel from this house to for example your work or family.