Kempweg 3 t/m 11 (A t/m G)
6045 EG Roermond
From € 790 to 950 p/mo.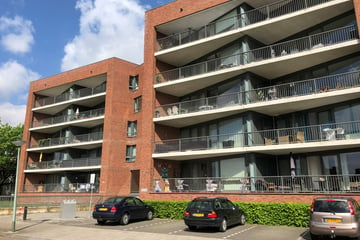 Description
Modern appartementencomplex gelegen aan de Kempweg te Roermond in de directe nabijheid van wijkvoorzieningen en op 5 minuten van het bruisende centrum van Roermond.

Het complex beschikt over 40 appartementen voorzien van een open keuken en netjes afgewerkte badkamer/apart toilet. Ieder appartement is voorzien van een balkon en een berging. Beschikt u over een auto? Geen probleem. Ieder apartement beschikt over zijn eigen parkeerplaats.
Residential property types
Of the 40 houses in this project none are available
Kempweg 3 t/m 11 (A t/m G) - appartementen

Upstairs apartment, apartment with shared street entrance and galleried apartment

From € 790 to 950 p/mo.

living area

75 to 100 m² Living area

House
Living area
Rooms
Price
Kempweg 11 -F

Rented

80 m²

living area

3 rooms
€ 775 p/mo.